You are here
Johnson & Johnson to End Sales of Talc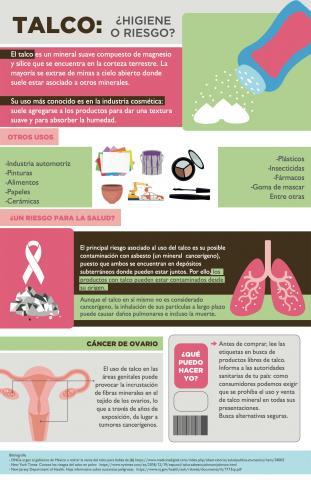 Advocacy Efforts Win Global Commitment
Media reports last week noted that Johnson & Johnson (J&J) will stop making and selling its talc-based baby powder around the world in 2023. J&J ended US sales of the product two years ago.
Anti-asbestos advocates also noted that from the early 1970s, internal J&J memos show the company knew about health risks from talc and considered alternatives. Talc is mined from the earth in seams close to that of asbestos and is often contaminated by the known carcinogen. J&J is facing numerous lawsuits from consumers and their survivors who say that J&J's asbestos-containing talc products caused cancer.
Advocates have for years urged J&J to end its sales of talc, and IPEN has called on J&J to stop selling talc globally. In 2020, we wrote to the Mexican government urging them to ban sales of asbestos-containing talc products, and in 2021 IPEN member ToxicsLink reported on the ongoing use of J&J talc products in India.
In Mexico, IPEN member CasaCem created a series of videos and an infographic to create awareness of the health hazards from talc and to pressure the government to act.