"Strengthening the Capacity of Pollution Victims and Civil Society Organizations to Increase Chemical Safety in China" is an EU-funded action of IPEN with Czech and Chinese NGO partners, Arnika and Green Beagle. The Project is known informally as the China Chemical Safety Project. The Project aims to strengthen the capacity of civil society organizations and communities impacted by pollution to increase chemical safety in China.
Objectives of the China Chemical Safety Project include:
Improving capacities of impacted communities and civil society organizations for involvement in policy making
Training on public participation in Environmental Impact Assessment (EIA)
Generating new publicly available data about pollution and impacted communities that contribute to increased implementation of local and national chemical safety policies
Raising awareness on emissions-related pollution
The work of the China Chemical Safety Project can be illustrated through case studies (see below), trainings, resources, and press releases.
China Chemical Project Case Studies
The Project features case studies in three categories: metals, wastes, and chemicals. The sites are geographically and functionally diverse. More case study summaries will be added as reports are completed.
A small village becomes linked to the global demand for flat panel TVs when a company violates its permit and pollutes the community along with the source of drinking water for 1.3 million people.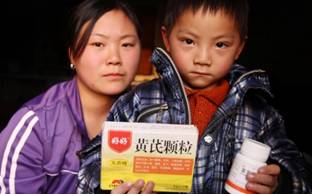 When a "model" waste to energy incinerator delivers pollution and health impacts, it becomes transformed into a giant warning sign in a key province.
When contamination forced villagers to travel 10 km to get drinking water they begin to closely examine a factory making the world's best selling pesticide – and what they discover surprised them.
Seeing this outside his window day after day changed Wang Chunsheng from a victim into a prize-winning environmental journalist.
Asia's largest open pit copper mine has polluted for a long time – but new information empowers a cancer village.
A Korean company supplying Hyundai, GM, KIA, and Renault Samsung found a "convenient" way to handle its toxic waste: Pay a local villager to dump toxic brake pad manufacturing waste on nearby farmland – until they met Liu Yuying.
毛达在文中描述了一家在北京近郊密云地区倾倒有毒废物的韩国企业是如何侥幸逃脱处罚的。
A community knows it is in trouble when toxic dust coats their homes and company and local officials declare that the second water sample from the left is "clean" and meets all environmental standards.
What happens when the second most profitable pharmaceutical company in China operates in out-of-the-way Inner Mongolia?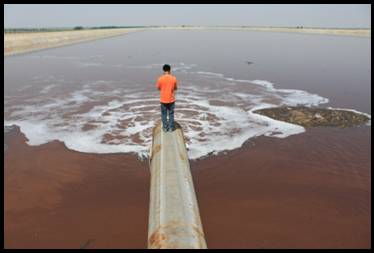 A community boils over when arsenic pollution turns into a wrongful charge of "extortion".
When Guo Ruzhong discovered that he was not the only worker with cancer, he unraveled a hidden history of PCBs use and disposal.
Residents in a small village challenge a subsidiary of China's largest chemical company when a State-owned PVC factory falsifies public participation, dumps waste, pollutes water, and damages crops.

This web page has been produced as a part of a project financially supported by the European Union. The contents of this web page are the sole responsibility of IPEN and Green Beagle and can in no way be taken to necessarily reflect the views of the European Union.
The Project is being implemented in China over two years with total EU funding of €344,580 (2,790,000 CNY) and EU contribution of 77.84% of the total cost.